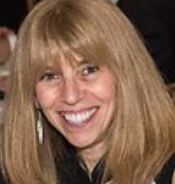 Susan Albert
I was born and raised in Philadelphia, Pennsylvania, USA. I am a physician, and after practicing anesthesia for over 35 years, I retired to spend more time with my family and my hobbies.
Photography has interested me since I was a teenager. There are few photos of me from my adult life, as I was always the person behind the camera. I am self-taught, having never taken any formal training. I embraced the digital world when that emerged and have had several Canon cameras. When I realized that I was usually using my cell phone to take photos, I sold all of my heavy bodies and lenses and bought a Sony bridge camera. Yes, someday I'll read the manual to figure out all that it can do. I'm also late to the post-processing party, having just recently signed up for a Lightroom Classic monthly subscription. I belong to a local camera club and have won many awards for my digital and print submissions.
I am the administrator of PTD Group 4.