Phyllis Peterson
---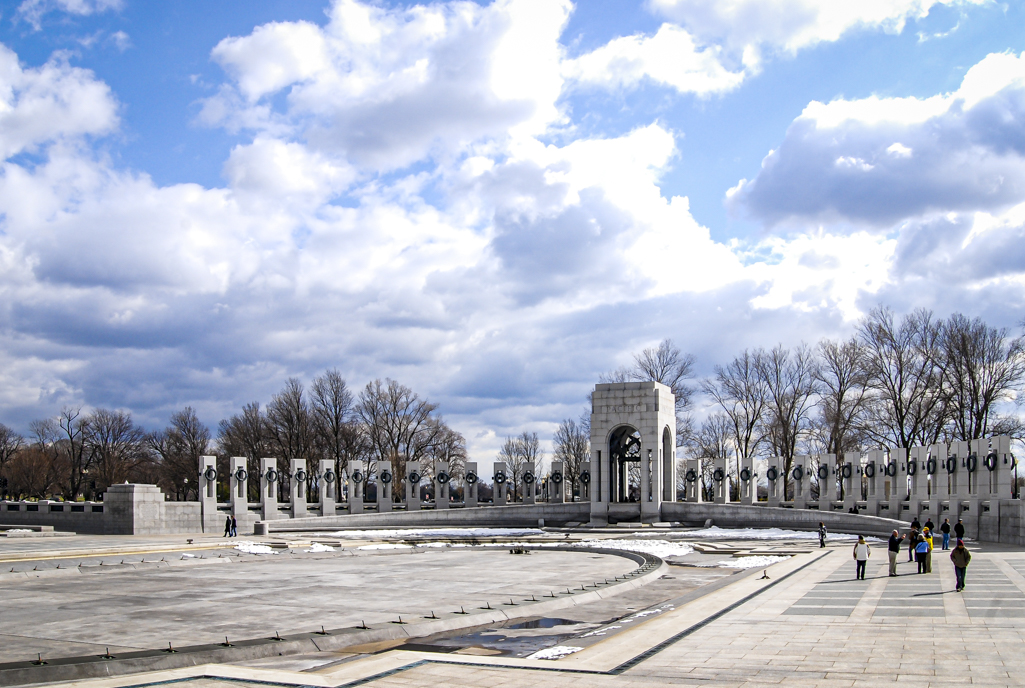 June 2022 - World War 2 Memorial in Winter
About the Image(s)
My Equipment: Nikon D700 with a Nikon 18-108mm lens.
Camera Settings: 1/400 sec, f/13, ISO 400
Lighting: Natural Daylight, cloudy skies
Post-Processing software: Adobe Lightroom. I used a linear gradient to adjust the exposure on the Memorial building.
Accessories: no tripod.

This image was taken in Washington, DC in the winter of 2010 at the World War 2 Memorial.
---
This round's discussion is now closed!
7 comments posted
---
---
---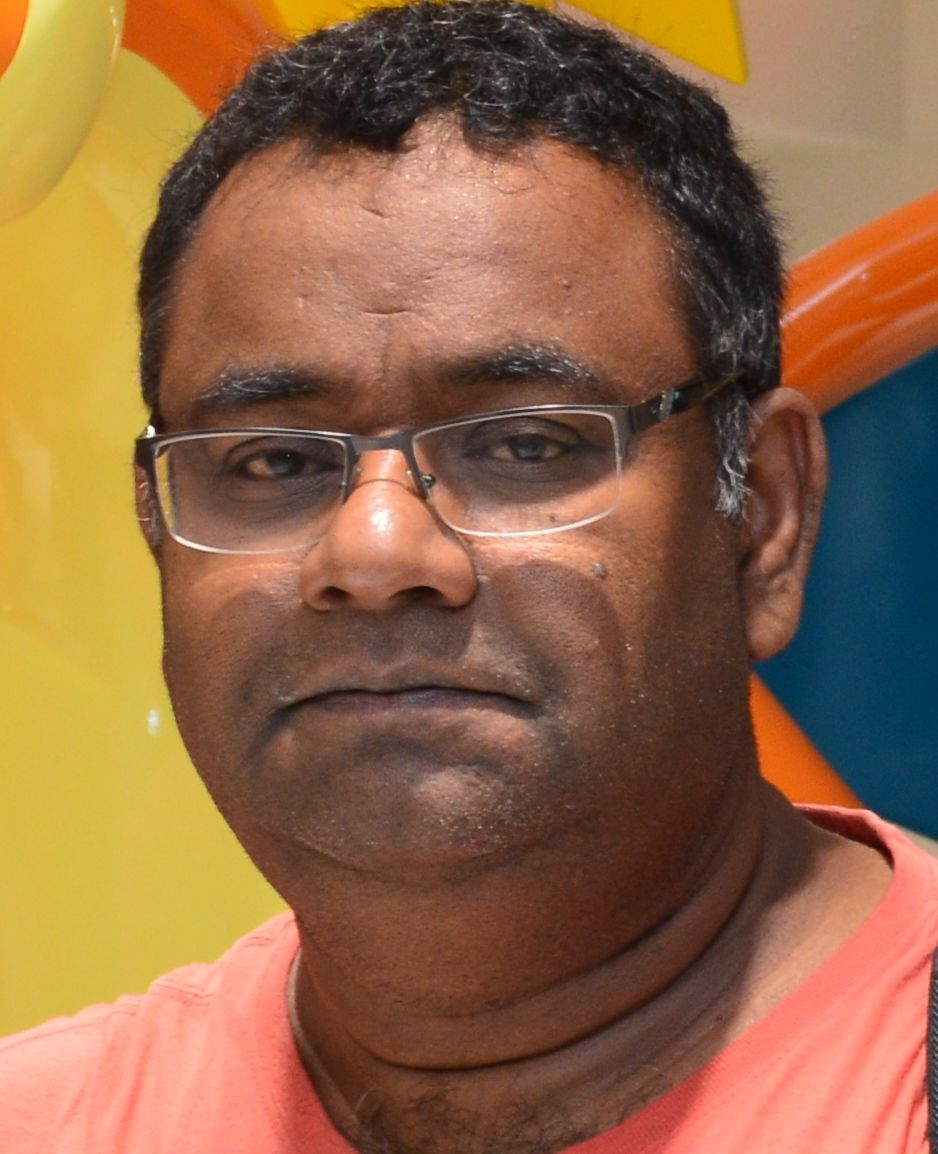 Pinaki Sarkar
Nice angle. The sky is interesting. As per my understanding I will crop a bit in the front and left of the image. &nbsp Posted: 06/08/2022 20:28:18
---
---
---
Tom Tauber
Whenever I see a sky like this I want to convert to image to monochrome. I agree with Pinaki about the cropping. &nbsp
Posted: 06/13/2022 14:47:57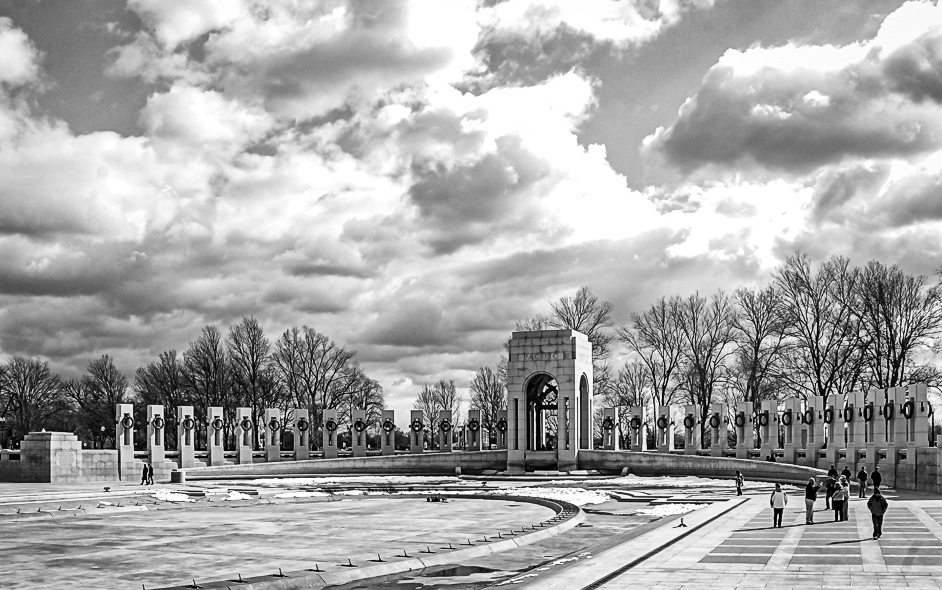 Phyllis Peterson
I like the crop and the black and white conversion. Thanks. &nbsp Posted: 06/28/2022 16:59:17
---
---
---
Dr. Isaac Vaisman

(Group 4)
Phyllis, very elaborated monument. The presence of people adds dimension to it. It is sharp. Agree with the B&W interpretation (I used one of the Silver Effex 3 presets), but I cropped it tighter in a panorama fashion that suits better the shape of the memorial &nbsp
Posted: 06/17/2022 09:12:14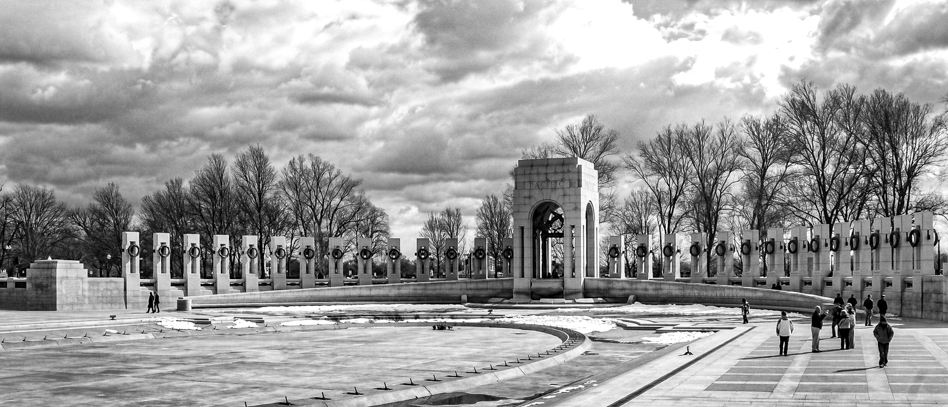 Phyllis Peterson
I like your B&W and the cropping of the sky. Thanks! &nbsp Posted: 06/28/2022 16:58:20
---
---
---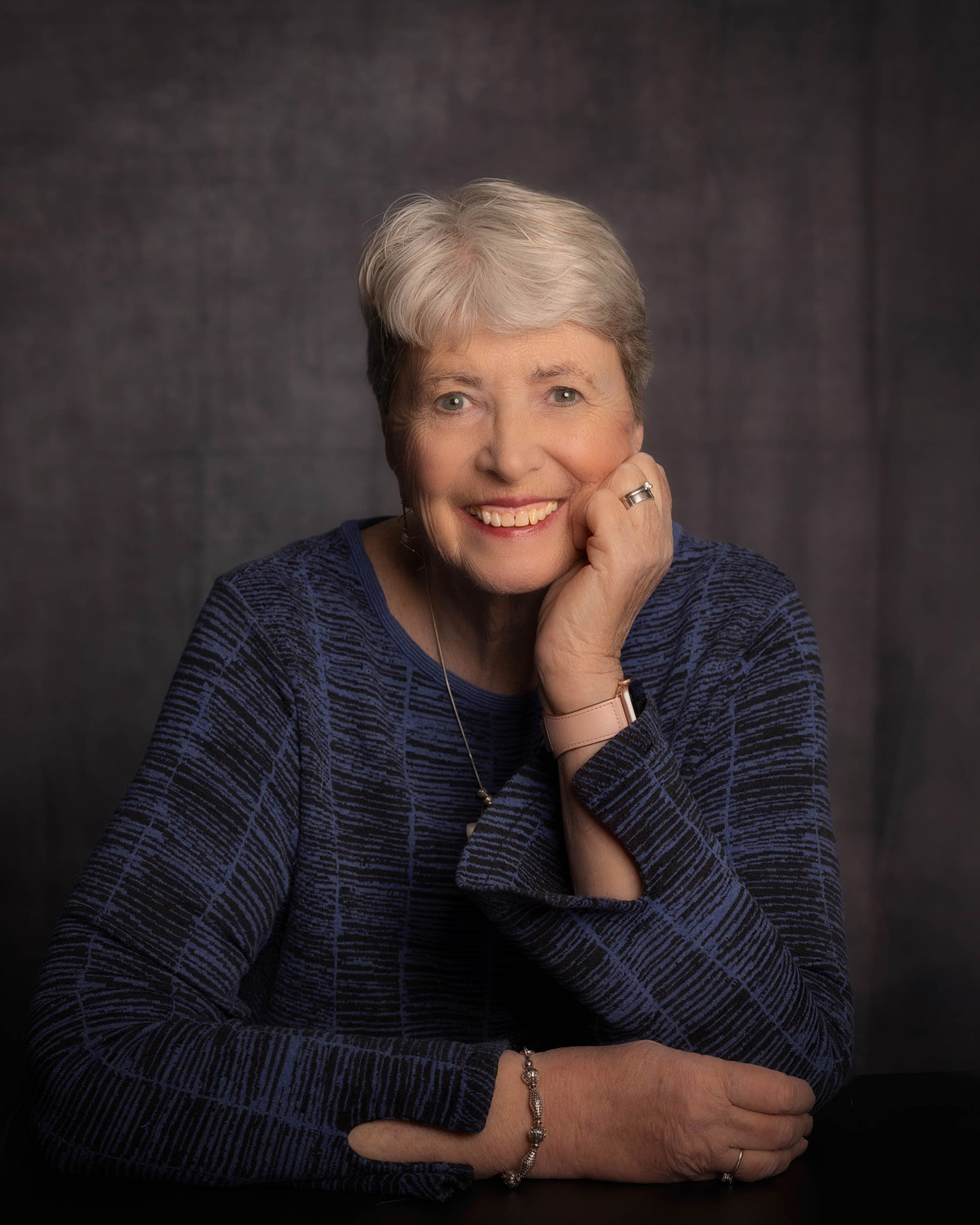 Carolyn Todd-Larson
Nice capture. I like the crop and B&W suggestions. In the original the sky appears to dominate the actual memorial. &nbsp Posted: 06/19/2022 19:35:32
---
---
---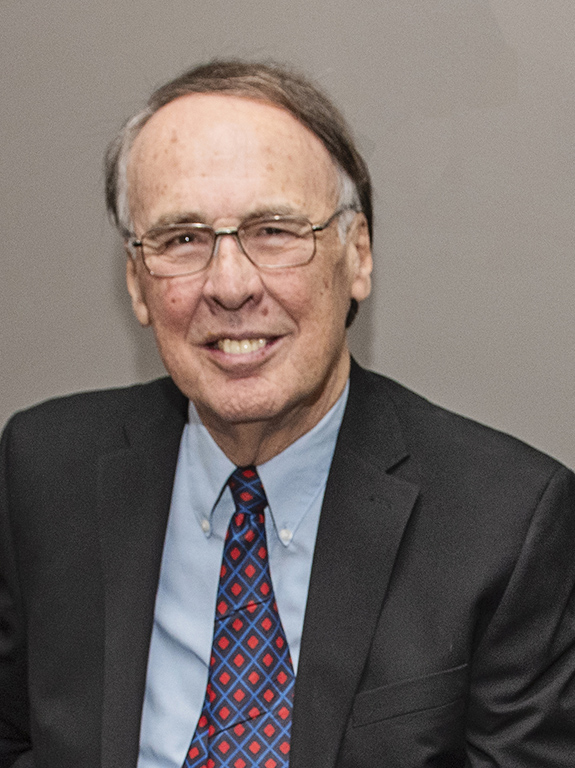 John Larson
A very nice depiction of the monument and the curved shape adds to the impact. As others hace suggested the sky is dominant rather than the monument so I would crop at least 1/3 of the sky. &nbsp Posted: 06/23/2022 10:50:14
---
---
---