Nancy Axelrod
---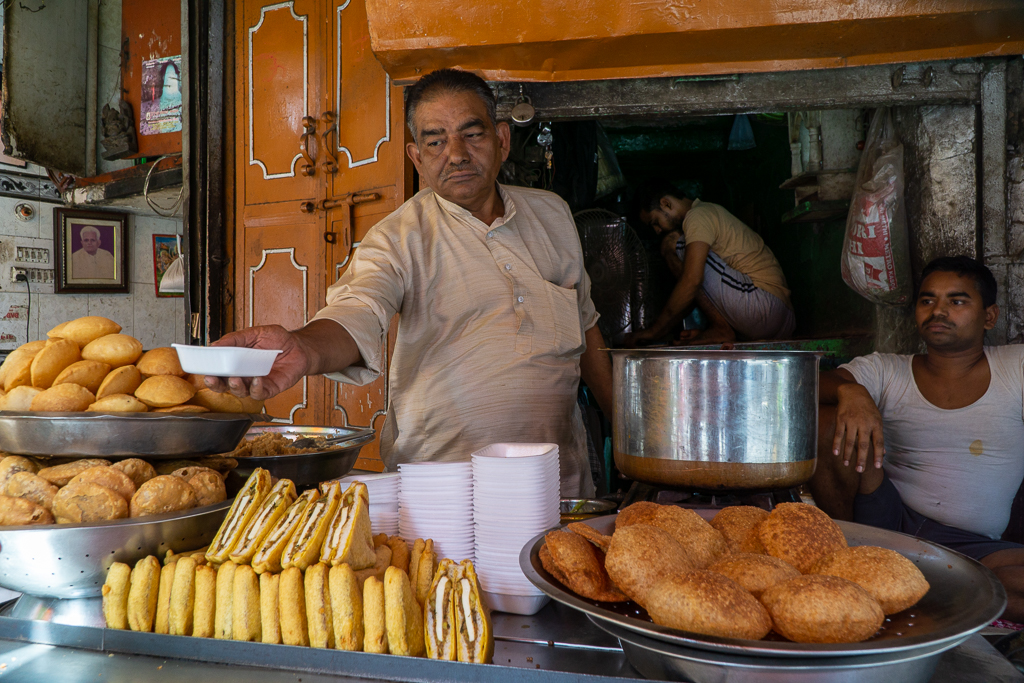 December 2020 - Delhi Market Scene
About the Image(s)
Taken with Sony a6000 camera (mirrorless, APS-C) with Sony 18-105mm f/4 lens at 18mm (27mm equivalent)
Settings: 1/60", f/5.6, ISO320
Light conditions: sunny afternoon, but the vendors were inside a booth which diffused the bright sunlight.
Lightroom: No cropping. Minimal processing to enhance the RAW photo, such as sharpness, contrast and clarity. In particular, I adjusted shadows to bring out the third subject, who was crouching in the back. I welcome suggestions for further processing, such as tamping down the bright metallic and/or while containers. Are they too distracting? Should I lighten one or more of the three subjects, particularly their faces? Or do the different exposures provide depth?
My goal was to capture the energy of this bustling, crowded market and a typical scene showing yummy food. I was pleased with the layered composition, with foreground, middle ground and background.
---
This round's discussion is now closed!
10 comments posted
---
---
---
Linda Kavanagh
I like the image exposure as you have it as the primary shopkeeper is prominent and his assistant sitting on his butt trying to look inconspicuous and then the man in the cubby hole darkened creates a bit of mystery. To me {though it could very easily be the structure} I would try straightening just a tad. The frame of the entry way just looks a bit off with my eye. &nbsp Posted: 12/10/2020 00:40:19
---
---
---
Adrian Binney
Nancy, I like your timing with this shot with the main person passing something - I try to time these type of shots like that. I also like your choice of lightening the third person, bringing her (I think) into the scene. This adds to the story telling.

I wouldn't make the faces lighter. As they are, they can be Chen clearly and importantly are believable as to lighting conditions. I am fine with the brightness of the main central pot, but would recommend you work on the bottom left one selectively in Lightroom, using the white slider. If you haven't used the texture slider selectively on the main characters face, this might be worth doing - I find this adds a 'look here' feature without being notable in the same way lightness change does.
A nice travel image Nancy. I couldn't increase its size by tapping the image - I wonder if this is because you sent Dennis a very small file. &nbsp Posted: 12/13/2020 06:24:36
Nancy Axelrod
Hi Adrian, I exported my photo from Lightroom with the size I normally use for posting to Facebook or Instagram - 1200 px/long side - and then emailed this to Dennis. The size was 764 KB. What size would be appropriate to allow the photo to increased? &nbsp Posted: 12/13/2020 11:37:25
Adrian Binney
Hi Nancy. I don't think your long size numbers were materially wrong, but I wonder if there was a separate Lightroom control over the file size. The words sent (I think) by Tom said max should be 512kb - if your file size was significantly less than this, that's prob the issue.
If not, then I don't know. I just made a comment as I couldn't make your image any lager, which we normally can do. &nbsp Posted: 12/13/2020 16:24:54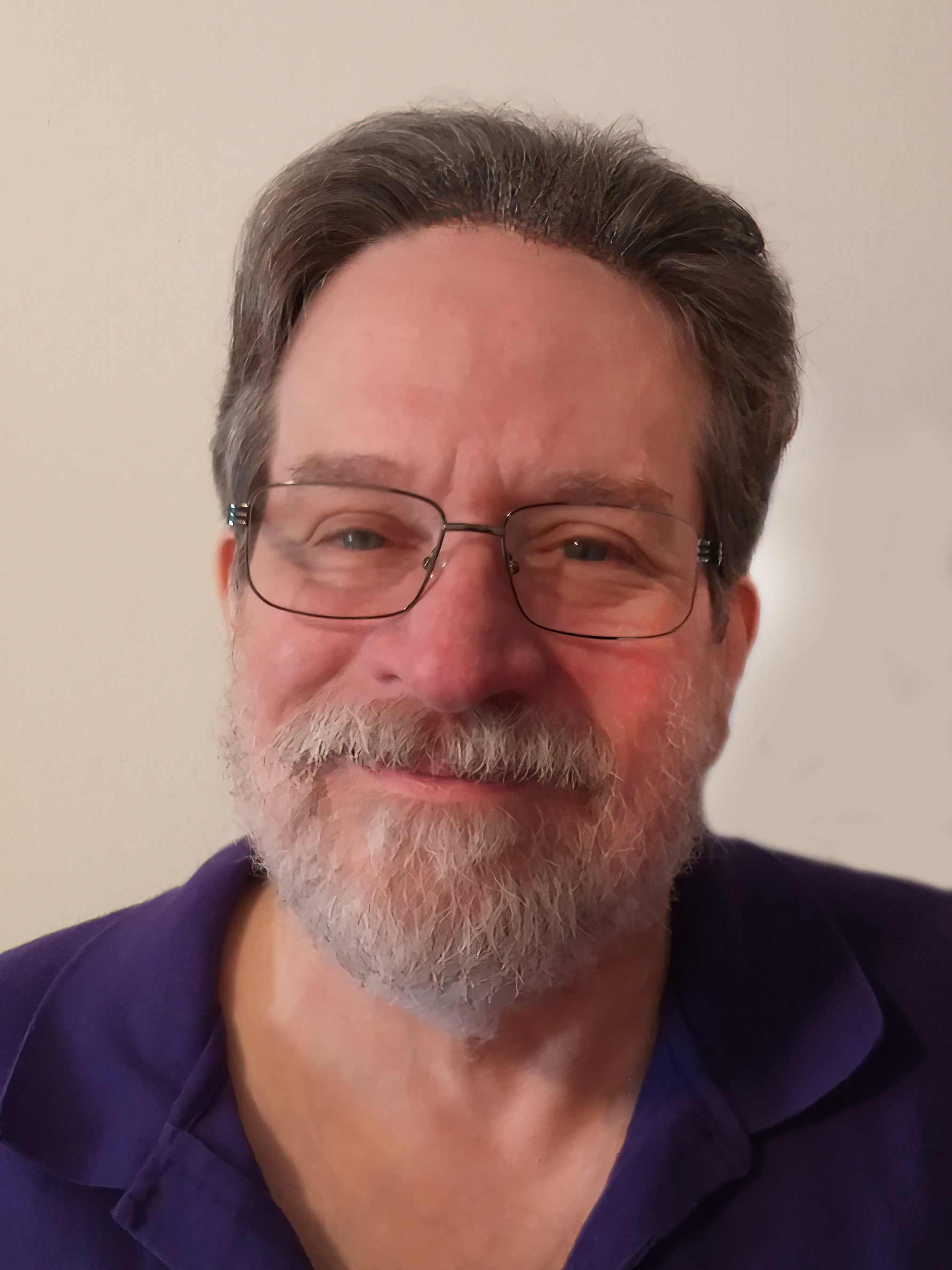 Tom Pickering

(Group 0)
Actually, the limit is 1Mb, twice the 512Kb you mention. The smaller dimension is for the profile picture.

In general, a long side of 1200 pixels seems to work well. &nbsp Posted: 12/14/2020 00:24:27
Stan Bormann
For some reason, you did not get your expected 1200 pixels on the long side. I tried right clicking the picture and clicking to inspect and I got that it was 320 x 213. I tried my image and I got 971 x 728. I must of done it wrong because I intended it to be 1024 x 768 max size and the 768 should of controlled it. If you click on the guidelines for the study group it says that the images should be constrained to 1024 wide by 768 high 72dpi maximum of 1mb. You can create a Lightroom Preset to export at 1024 x 768 72dpi 990kb and it will be correct every time. I use 990kb instead of 1mb because if you use 1mb you will very infrequently get an oversize image. &nbsp Posted: 12/14/2020 03:00:17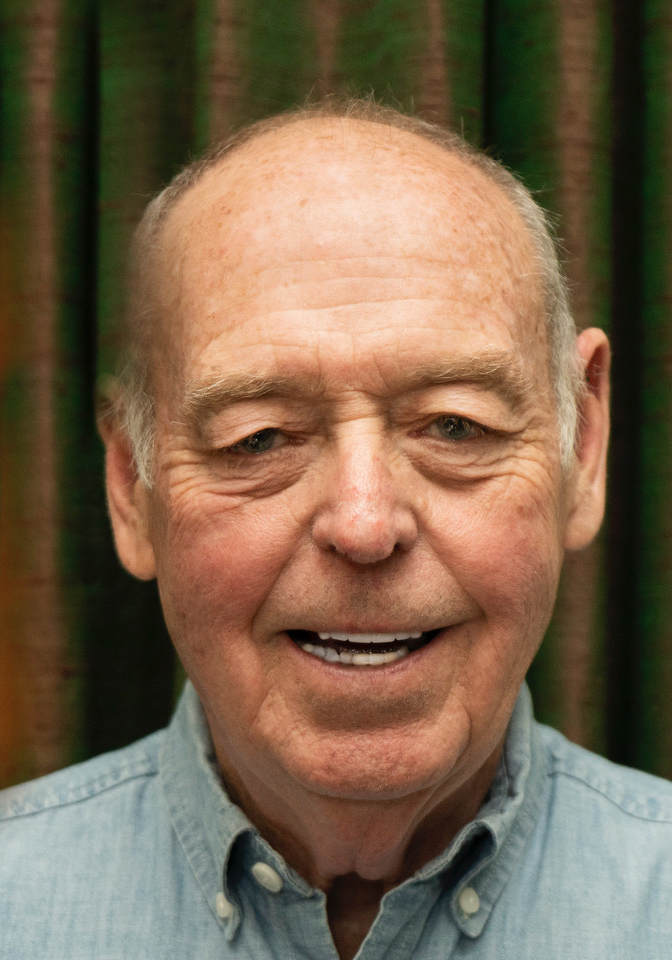 Dennis Deeny
the image I received was very small 44 KB. &nbsp Posted: 12/14/2020 10:16:33
Nancy Axelrod
I have solved the problem and a larger version of the image has now been posted. Thank you all for pointing this out and for your suggestions for solving the issue. &nbsp Posted: 12/15/2020 13:10:05
---
---
---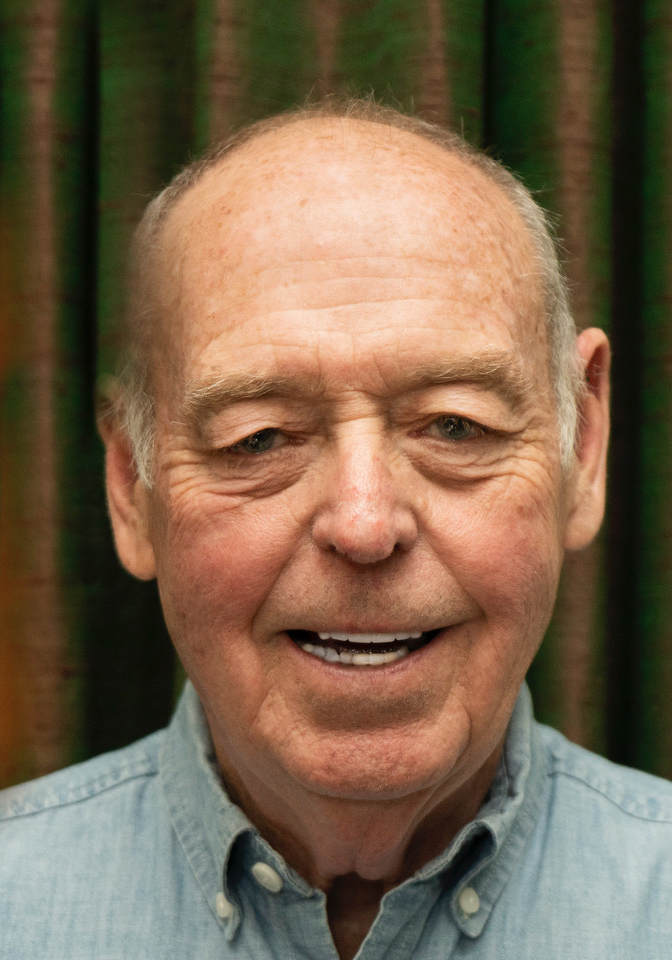 Dennis Deeny
You always have very good travel images Nancy. They always tell a story about the culture. This is no exception. I particularly like the way you caught the vendor handing out his wares to a customer and the way you positioned the three people. I agree with Adrian you don't need to lighten the image any. It looks very believable and real as is. Nice image. &nbsp Posted: 12/15/2020 13:07:11
Nancy Axelrod
Thank you, Dennis. &nbsp Posted: 12/15/2020 13:10:59
---
---
---