Member Bios
Group Administrator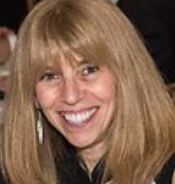 Susan Albert
I was born and raised in Philadelphia, Pennsylvania, USA. I am a physician, and after practicing anesthesia for over 35 years, I retired to spend more time with my family and my hobbies.
Photography has interested me since I was a teenager. There are few photos of me from my adult life, as I was always the person behind the camera. I am self-taught, having never taken any formal training. I embraced the digital world when that emerged and have had several Canon cameras. When I realized that I was usually using my cell phone to take photos, I sold all of my heavy bodies and lenses and bought a Sony bridge camera. Yes, someday I'll read the manual to figure out all that it can do. I'm also late to the post-processing party, having just recently signed up for a Lightroom Classic monthly subscription. I belong to a local camera club and have won many awards for my digital and print submissions.
I am the administrator of PTD Group 4.
---
---
---
Kathleen McCrary
My name is Kathleen McCrary and I live in Seattle. As a kid my dad's interest in photography rubbed off on me. I shot film for quite a while before finally going digital in 2006.

The primary subjects I'm interested in are architecture, candid images of people, transportation, and travel. I shoot pretty much anything that looks interesting or has some kind of challenging element such as difficult lighting situations or movement. I nearly always shoot available light, handheld. Occasionally I use flash for fill. I don't like to be encumbered with bulky equipment so I shoot exclusively with a Canon S95. I own a DSLR and a mirrorless camera but I rarely use either of them. I shoot everything in RAW format, manual mode.

I work on my images on an old Dell laptop using mostly Canon's Digital Photo Pro (an older version, which has an HDR tool I like). I also have the Nik suite and use Nik SilverFX (I think that's the name) quite a bit because I create a lot of monochrome images.

Which is why I'm very excited to be part of the Monochrome study group. I'm brand new to PSA so I am still learning my way around. I look forward to participating in Group #99!
---
---
---
Pamela Liu, QPSA
A amateur photographer
---
---
---
Tom Tauber, APSA, MPSA
I grew up in Vienna, Austria. After receiving an engineering education at the high school level, and then an M.Sc. in Physics from the Technical University of Vienna, I was granted a Fulbright Scholarship to come to the US to study Theoretical Physics at Lehigh University in Bethlehem, PA (culture shock!) where I obtained a Ph.D. in 1970. I joined a smallish aerospace company in the Philadelphia area as engineering manager, received eight US patents for inventions that are contributing to the reliability of jet engines and helicopter transmissions, and eventually became the president of the company. After it was sold I co-founded a company that makes electronic equipment for the sports and climate markets. I retired in 2010.

Along the way I got into digital photography. I am primarily a travel photographer and am keenly interested how people live, work and entertain themselves in different parts of the world.

I joined the Delaware Photographic Society in 2007 and PSA in 2009. From 2011 to 2016 I held successive PSA offices of second and first vice chair and then chair of the Photo Travel Division. I directed the Photo Travel Study Group Program for three years.

I am currently Director of the PSA Travel Advisory Service Program. I hold 5 galaxies in Photo Travel, one galaxy in Color Projected, 4 stars in Small Color Prints, 4 stars in Photojournalism, 3 stars in Large Color Prints, 2 stars in Small Mono Prints and one star in Nature. In Who's Who in Photography 2014, I was ranked No.2 in North America in PT Prints and No.12 in North America in PT Projected.

I served as chairman of the Wilmington International Exhibition of Photography in 2014, 2015 and 2016, and previously served for several years as judges' chair for the Wilmington International and for the Delaware Photographic Society. I have judged a number of PSA-recognized International exhibitions and club competitions.

PSA awarded me the PPSA distinction in 2013, EPSA in 2015 and MPSA in 2018, and elected me Associate (APSA) in 2018.
---
---
---
Dr. Isaac Vaisman, QPSA
Dr. Isaac Vaisman, QPSA

I am a native of Caracas-Venezuela, born and raised there. I still am a semiretired physician (Radiation Oncologist) and a self-educated photographer since the mid-sixties. As a teenager I was the youngest member of the Foto Club Caracas. Winner of the first price in black and white prints in all three camera clubs of Venezuela, the same year. Did my own black and white processing and printing for many years, until I finished medical school and came to the US for postgraduate training in the 70's.
After a very long gap, started with digital photography in the early 2000's and more involved since I acquired my first digital Nikon D300 . I am a "Nikonian" by conviction. Have participated in many competitions and received several awards.
I joined the first Camera Club in Florida in 2008: Broward Camera Club, of which I was President for four years (2013 to 2016). Also was a member of the Pines West Camera Club, and currently I only attend the Coral Springs Camera Club that offers activities of interest.
I joined PSA in 2011. Completed the course of Image Evaluation a few years ago, and most recently (March 2021) the Advanced Photo Travel Course and was an instructor for a while. Appointed as 2nd Vicechair of the PSA Photo Travel Division in 2021
I am an active member on four of the PID Digital Dialogue groups: 04 (General Photography), 58 (street Scenes), 59 (Sport) and 72 (Nature +). I am the administrator of groups 58 and 72. I am also a member of the PSA PTD (Travel Photography) group 04.
Recently I obtained my ROPA distinction QPSA. I hold 2 stars in Nature Exhibitions, 2 stars in Monochrome Class, 2 stars in Color Class, 1 star in Photo Travel Exhibitions and 1 star in Photojournalism.