Susan Albert
---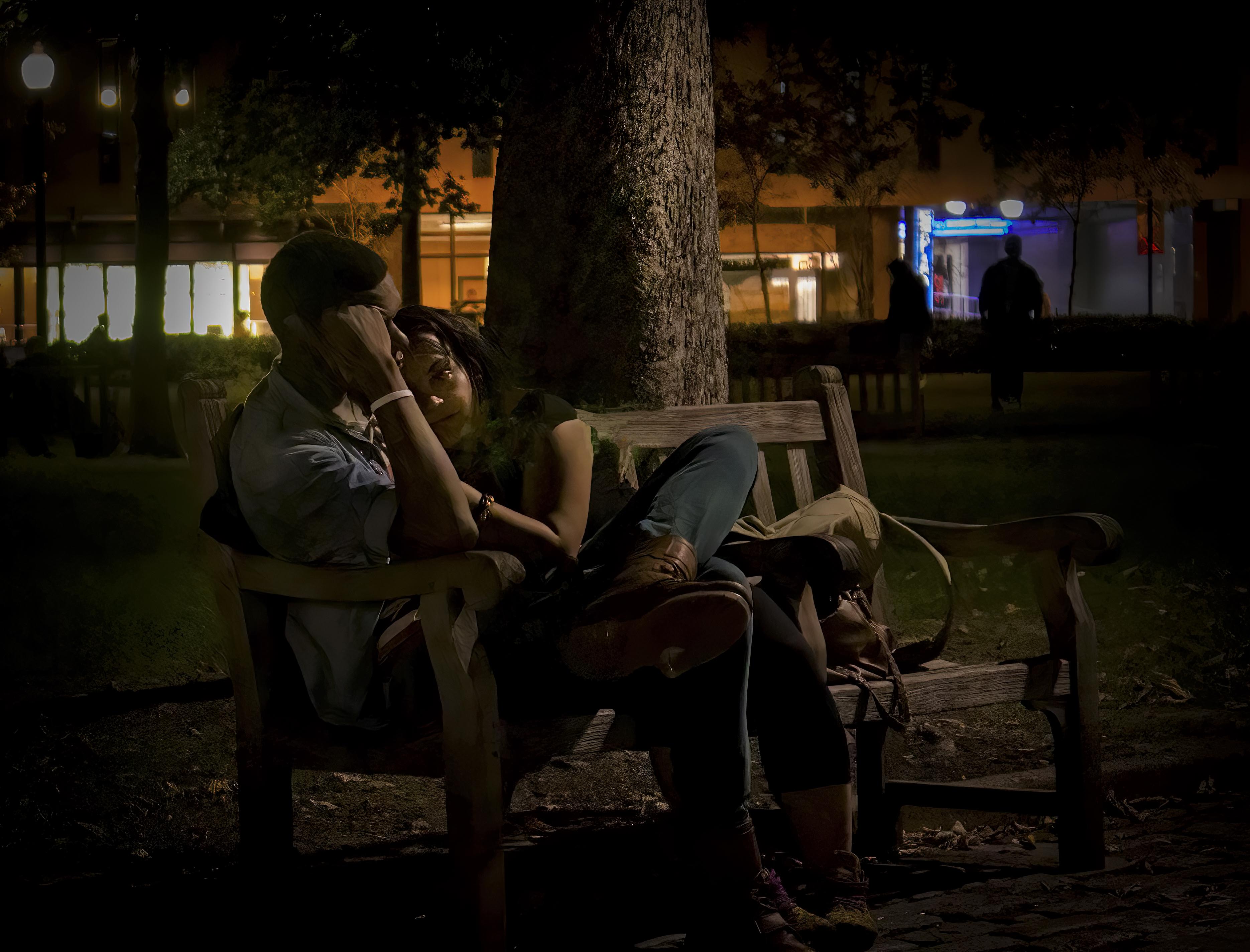 June 2022 - Rittenhouse Square
About the Image(s)
September 2012. I can't find any camera settings.

Rittenhouse Square is the name of a park and its surrounding area in the center of Philadelphia, Pennsylvania. It is one of five open space parks in Philadelphia that was planned by William Penn in the late 17th century. Originally called Southwest Square, it was renamed Rittenhouse Square in 1825 after David Rittenhouse, a clockmaker and friend of the American Revolution.

The tree-filled park is now surrounded by luxury apartments and homes, restaurants, hotels and offices, and has dozens of benches scattered throughout. You can see people of all ages using these benches at all times of the day and night.
---
This round's discussion is now closed!
4 comments posted
---
---
---
Tom Tauber
This could be a great photograph if...The intimacy of this moment is wonderful. The image tells a great story. You are to be congratulated that you captured that. Needless to say, the bright windows in the background are problematic. It looks like you tried to reduce their intensity by using the highlights slider but they are still distracting. The image is not a Photo Travel picture according to the PSA definition because there is no characteristic culture depicted. It is a pictorial image and in that category cloning is allowed. I cloned out the background (could be done better if more time would be taken with it) to show what a wonderful image this could be. However, the cloned image can NOT be entered into PT competitions. &nbsp
Posted: 06/04/2022 01:41:03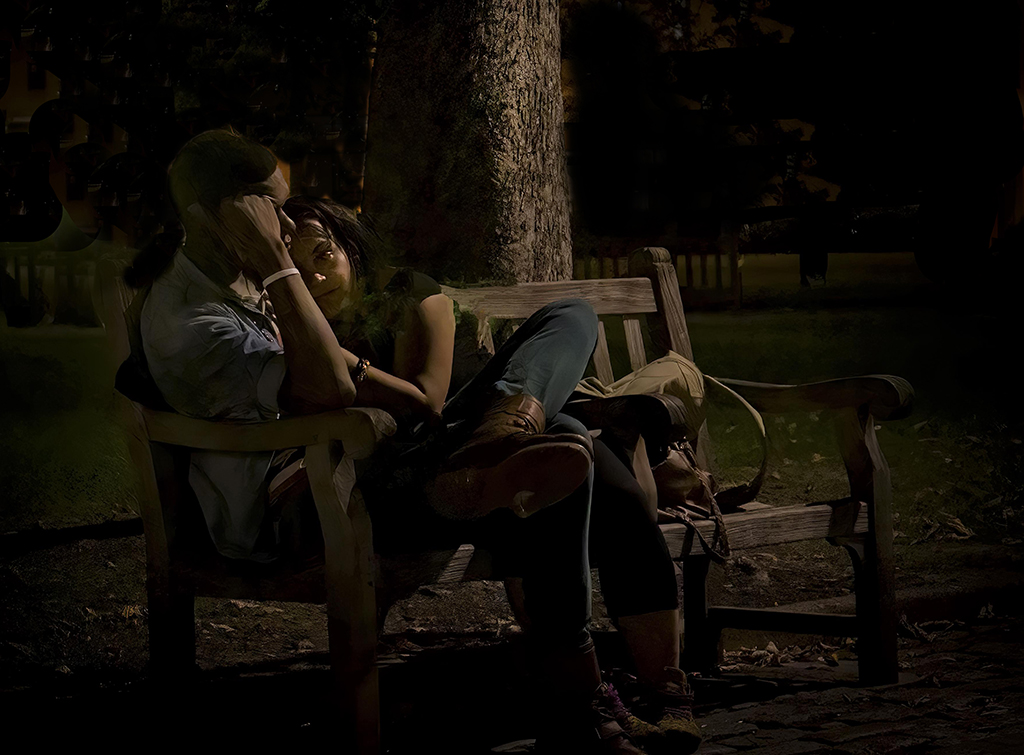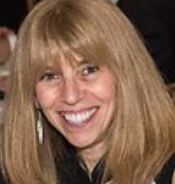 Susan Albert
Thank you Tom. I knew, according to PSA def- I can't clone the distracting elements. I thought this image might meet the PTD requirements if the highlighted areas were left in, even though they do distract. I understand the points you make, and they are much appreciated. Your edited version is so much more powerful. &nbsp Posted: 06/06/2022 13:03:15
---
---
---
Pamela Liu
I really appreciated the moods and the touchy moments of intimacy. &nbsp Posted: 06/07/2022 23:59:48
---
---
---
Dr. Isaac Vaisman
Susan, I agree with Tom, and I like what he did. Now the image has character and no distracting background, and yes; you can use it in Color section of a salon &nbsp Posted: 06/11/2022 17:22:17
---
---
---